Comprehensive risk management in Social Security.
Programme cost:
400 USD
(340 USD enrolment / 60 USD technology resource).
Scholarships:
Participants from institutions of CISS member countries will have access to the CIESS Scholarship System in accordance with the CISS Financial Regulations, Title VII: Scholarships.
Programme description:
Senior management in an increasingly complex and changing environment calls for better and compulsory risk management in organizations. Adverse events require leaders to make appropriate and informed decisions, so that the strategies may be assessed and redesigned against external and internal threats that might compromise the institutional goals. In view of the above, it is necessary to define the roles and responsibilities of those in charge of risk management.

Thus, in this course, the mechanisms and tools for the identification, assessment, control, mitigation and follow-up of possible risks within the Social Security institutions, in accordance with ISO 31000:2018 Standard and COSO ERM 2017, will be reviewed. This will enable the organizations to better communicate the decisions that boost a strategic culture for risk prevention and management.
Course classification:
Specialized studies.
Target audience:
Senior management personnel, teams specialized in planning and administration, financing and human resources, continuous improvement, internal control, and risk assessment.
Scope:
Provide social security officials with a comprehensive and logical approach to ease decision-making with a full understanding of the different risks that are most likely to occur and impact the organizations.
General objective:
Students will identify, evaluate, control, mitigate, and/or follow up on the specific risks that arise within the organizations. In addition, they will contribute to the elaboration of a Risk Management Comprehensive Plan indicating the necessary actions to mitigate the risks.
Total length of the activity:
40 hours, 24 hours of synchronous activities, and 16 hours of complementary activities in the CIESS virtual platform.
Quota:
Minimum 20 students.
Language:
Spanish with English simultaneous interpretation.
Comprehensive risk management in Social Security.
---
Lecturer:
Yolanda Gutierrez
🇨🇱 Chile
Dates:
October 11th and 18th, 2023
Schedule:
10:00 a.m. - 1:00 p.m.,
Mexico City Time
Objective:
Identify the social security-related risks based on ISO 31000:2018 Standard and COSO ERM 2017.
Content:
1 Risk appetite, limits, and risk exposition.
2 Application of a comprehensive risk management framework based on the ISO 31000:2018 Standard.
3 Internal control and COSO ERM 2017 approach.
Risk typology.
---
Lecturer:
Dr. Jose Luis Quesada
🇨🇷 Costa Rica
Dates:
October 19th and 26th, 2023
Schedule:
10:00 a.m. - 1:00 p.m.,
Mexico City Time
Objective:
Analyse the types of risks posed in Social Security institutions according to ISSA-ILO view. Application of ISO 31000:2018 Standard and COSO ERM 2017.
Content:
1 Discretionary risks.
1.1 Risks of benefits cost.
1.2 Financing risks.
1.3 Exchange rate risks.
1.4 Investment risks.
1.5 Interest rate risks.
1.6 Third-party provider risks.
2 Non-discretionary risks.
2.1 Regime risks.
2.2 Human Resources risks.
2.3 Governance risks.
2.4 Regulatory risks.
Formulation of a comprehensive riskmanagement plan.
---
Lecturer:
Dr. Edmundo R. Lizarzaburu
🇵🇪 Perú
Dates:
November 1st and 8th, 2023
Schedule:
10:00 a.m. - 1:00 p.m.,
Mexico City Time
Objective:
Provide the students with the elements of a Comprehensive Risk Management Plan (the actions) with which risks, and their chance of occurrence will be discussed.
Content:
1 Formulation of a Comprehensive Risk Management Plan.
2 Main actors and processes.
3 Mock exercises.
Technological requirements:
● Computer.
● Internet connection: broadband.
● Browser: Chrome, Firefox, or Safari in their updated versions.
● Access to Zoom.
● Speakers and microphone.
● Web camera (optional).
Technological skills of the participant (preferably):
● Use online communication tools such as email, discussion forums, chats, etc.
● Use of video call programmes and virtual meetings.
● Microsoft Word management.
● Use of webcam and microphone.
● Use of web browsers.
● File and folder management.
● Use of search engines and library data bases.
Requirements for enrolment:
Students are expected to meet the following requirements:
● High-level studies.
● Knowledge of other areas at a strategic level within the organizations.
Requirements of permanence:
● Attendance 80%
● Perform all activities of the course.
● Submit the complementary exercises or activities and upload them to the CIESS virtual platform.
Be able to build a Comprehensive Risk Management Plan
Assessment for Certification:
Assistance 80% (grade 20 %).
● Submission of a Comprehensive Risk Management Plan (50% grade) individually or in a team with characteristics and elements learned in synchronous sessions. For this purpose, students will be provided with a template that includes the sections and the minimum criteria that must be contained in the plans, in order to have the right to final assessment for accreditation..
● Participation in synchronous sessions and activities in CIESS virtual platform (30% grade)..
Lecturer's resume:
Yolanda Gutierrez
She is the Strategic and Quality Development Director and is also in charge of the General Coordination of Strategic and Quality Development at the Universidad Catolica del Norte of Chile.

She has released publications related to the design of risk management frameworks based on the ISO 31:000:2012 for teaching processes amongst other areas.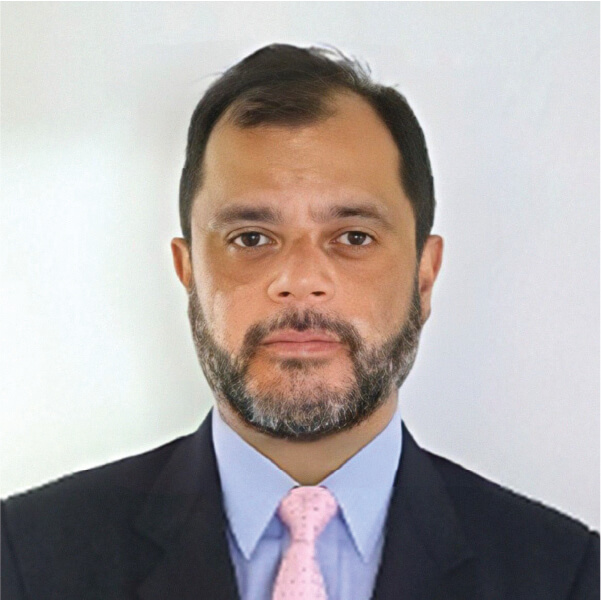 Jose Luis Quesada
Economist with majors in Banking and Capital Markets, as well as Risk Management. A university professor and former Manager of Pensions with over 20 years of experience in Administration, Risk Management, Investment Portfolios, and Pension Funds at the Costa Rican Social Security.

He served as a former manager of the Costa Rican Social Security Fund (CCSS) with extensive knowledge of Social Security pension funds administration. He holds more than 17 years of experience in leadership positions in Risk Administration and Investment Direction in the Costa Rican Social Security Fund.

Advisor of the Superior Council of the Judiciary on Investments.

He has been part of the Risk Committees of the CCSS; the Pension Supplementary Provider of the same institution; the Investment Committee of the invalidity, old age, and survivor's benefit systems; and the Investment Committee of the Federal Judicial Branch.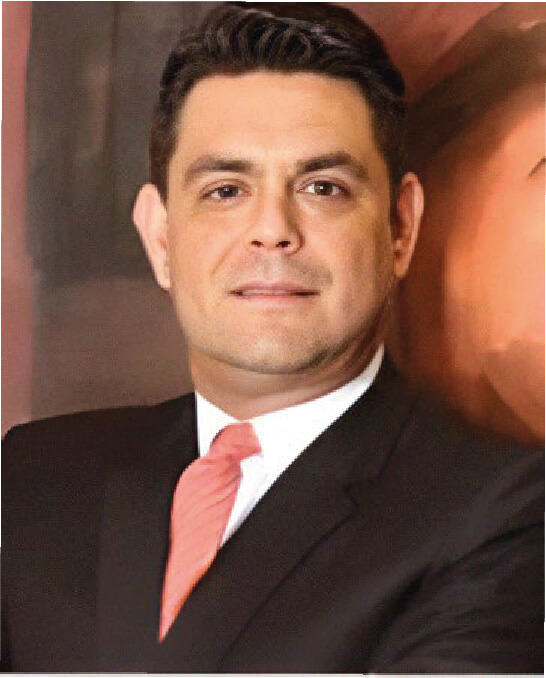 Edmundo R. Lizarzaburu
Holds a PhD in Administrative Sciences Research from Universidad Carlos III of Madrid, Spain. Global MBA from the Thunderbird School of Global Management (United States) and the Graduate School in Business Administration & Direction (EGADE) from the Tecnologico de Monterrey (ITESM, Mexico). Master´s Degree in Accounting and Finance from the University of San Martin de Porres (Peru).

Industrial Engineer from the Pontifical Catholic University of Peru. Professor at the Finance Department of ESAN University (Peru).

Dr. Lizarzaburu does research in Finance Economy, Risk Management, Insurance Administration, and Business Administration. His recent publication is called "Responsabilidad Social Corporativa y Reputación Corporativa en Países Emergentes: Un Análisis del Sector Bancario Peruano: Teorías de Gestión Interdisciplinarias para Aplicaciones Prácticas".

Member of the Mexican Actuarial College since 2018, and the Ibero-American Association of Risk and Insurance Management (AIGRYS).
Alzate, M. et al. (2010). Elementos para la gestión de riesgos en las entidades promotoras de salud del régimen contributivo en Colombia. CES Medicina, 24(1), 19-35.
Available in:
Angulo, S. (2012). Sistema de administración de riesgos, una herramienta para la gestión del riesgo en salud ocupacional. Revista CES Salud Pública 3 (2), pp. 127-128.
Available in:
Plantenga, J. (2005). The Life Course and the System of Social Security: Rethinking Incentives, Solidarity and Risks. European Journal of Social Security, 7 (4), 301-312.
DOI:10.1177/138826270500700402