Artificial Intelligence in Social Security.
Due to high demand, a new issue is planned for 2024
Start and completion date:
November 06th – November 23rd, 2023
Deadline for registration:
November 3rd, 2023
Total length of the activity:
30 hours
Programme cost:
300 USD
(240 USD enrolment / 60 USD technology resource).
Scholarships:
Participants from institutions of CISS member countries will have access to the CIESS Scholarship System in accordance with the CISS Financial Regulations, Title VII: Scholarships.
Language:
English course with Spanish translation available.
Classification:
Basic.
Quota:
15 students minimum.
Background:
In recent years, digital transformation has become a momentum across all areas of human life by the development of technologies such as Artificial Intelligence (AI).

These new technologies present both opportunities and challenges for social security and the institutions that administer social security benefits and services. Therefore, the CIESS has decided to work across frontiers focussing on AI.

The convergence and interplay between AI and Social Security offers opportunities to streamline administrative processes, improve service delivery, optimize resources and yield results that positively impact people's quality of life.

There are several fields of application of AI in social security aimed at improving the efficiency and effectiveness of the services provided, such as intelligent chatbots (healthbots) that allow more personalized and immediate interaction with people; software that collect and interpret large volumes of data by improving the accuracy of clinical diagnoses, and machine learning algorithms or deep learning.

These help in the decision making regarding on the prediction of disability pensions or disability benefit provision.

The purpose of this course is to provide the fundamental knowledge to understand what AI is, how it works, what it can and cannot do, how to take advantage of new technologies and propose innovative solutions specifically applied to social security contexts. As an inspiration, selected real life applications of AI will be presented.

Likewise, the students are expected to identify the enabling factors for the effective implementation of AI and be able to consider a preliminary diagnosis to identify the areas in which these technologies could be integrated.
Adressed to:
Professionals affiliated to the membership, as well as associated educational institutions.
Scope:
Learn about the different AI tools and their interrelationship to deal with social security problems.
General objective:
Provide the knowledge and principles of Artificial Intelligence (AI), which allow participants to identify it as a possible response to social security problems.
Demystifying the concept and practical use of Artificial Intelligence (AI).
---
Lecturer:
Dr. Hugo Jair Escalante
🇲🇽 México
Dates:
November 6th and 7th, 2023
Schedule:
10:00 a.m. - 1:00 p.m.,
Mexico City Time
Objective:
Help to understand what Artificial Intelligence (AI) is and how it works, to develop a more realistic perception of its potential benefits and limitations.
Content:
1
What is Artificial Intelligence (AI)?.
2
How do we apply AI in our daily lives? (narrow AI).
3
Can AI replace us? (strong AI).
4
What are the fundamentals of using AI?
The previous steps for the development of Artificial Intelligence (AI)
---
Lecturer:
Paula Garnero
🇦🇷 Argentina
Dates:
November 8th and 9th, 2023
Schedule:
10:00 a.m. - 1:00 p.m.,
Mexico City Time
Objective:
Reflect on the factors for the effective implementation of AI, as well as the need to assess the feasibility and readiness of an organization before adopting such technologies.
Content:
1
What basic infrastructure is required?
2
What are the necessary technological skills?
3
Are structured policies and procedures relevant?
4
Is innovative leadership required?
Application phase:
Conduct a diagnostic exercise for students to understand the current state of their institutions' infrastructure and human resources before applying AI-based solutions. This will help determine if the existing configuration can support AI integration (its feasibility) or if prior investments are needed in infrastructure, technology, staff training and possible operational changes.
AI from and for Social Security
---
Lecturer:
Niko Väänänen
🇫🇮 Finland
Dates:
November 13th and 15th, 2023
Schedule:
10:00 a.m. - 1:00 p.m.,
Mexico City Time
Objective:
Analyse the use of AI in social security institutions with examples to recognize good practices, opportunities, challenges, and trends.
Content:
1
Information about digitization and process automation
2
Intelligent chatbots (
health chatbots, telemedicine
)
3
Machine learning algorithms applied to Social Security
4
Digital infrastructure and digital identities
Application phase:
Allow the interaction between experts on the application of AI (external guests) and students, in order to link theory with practice. Furthermore, students will be presented concrete examples on how AI can be used in administrative processes through digitization of information or automation of processes. Likewise, the students will learn how to use machine learning by "training" the algorithm with large amount of data.
Ethics and governance to align AI with social security objectives
---
Lecturer:
Dr. Carlos Ignacio Gutierrez
🇺🇸 United States
Dates:
November 21st and 23rd, 2023
Schedule:
10:00 a.m. - 1:00 p.m.,
Mexico City Time
Objective:
Review the ethical and governance considerations associated with the proper and responsible use of AI in Social Security.
Content:
1
How to protect sensitive data?
2
How to avoid information biases?
3
What ethical policies, regulations and guidelines are necessary?
4
Who should align AI systems with well-being, equity and human dignity?
Application phase:
Objective: Organize round tables among students on ethical and governance considerations that help foster the appropriate and responsible use of AI in Social Security. Consider that technology benefits society while upholding fundamental principles of equity, transparency and responsibility.
Technological requirements:
● Computer.
● Internet connection: broadband.
● Browser: Chrome, Firefox, or Safari in their updated versions.
● Access to Zoom.
● Speakers and microphone.
● Web camera (optional).
Technological skills of the participant (preferably):
● Use online communication tools such as email, discussion forums, chats, etc.
● Use of video call programmes and virtual meetings.
● Microsoft Word management.
● Use of webcam and microphone.
● Use of web browsers.
● File and folder management.
● Use of search engines and library data bases.
The course comprises four modules. In each module, theoretical classes will be developed in a synchronous virtual mode, and individual and/or group assessment activities with practical exercises will be provided.
Requirements for enrolment:
● Higher level studies.
● English comprehension (Course materials in English).
● It is desirable, but not limited, that those interested in the course are familiar with the basics of Mathematics and Computer Science (algorithms, data science, etc.).
Requirements of permanence:
● Attendance 80%.
● Complete all activities proposed during the course.
● Exercises or complementary activities should be uploaded to the CIESS virtual platform.
At the end of the course, students will obtain a course certificate and will be able to identify different kinds of response to social security problems by using AI.
Requirements for accreditation:
● Attendance 80%.
● Participation in synchronous sessions and activities on the CIESS virtual platform.
Lecturer's resume: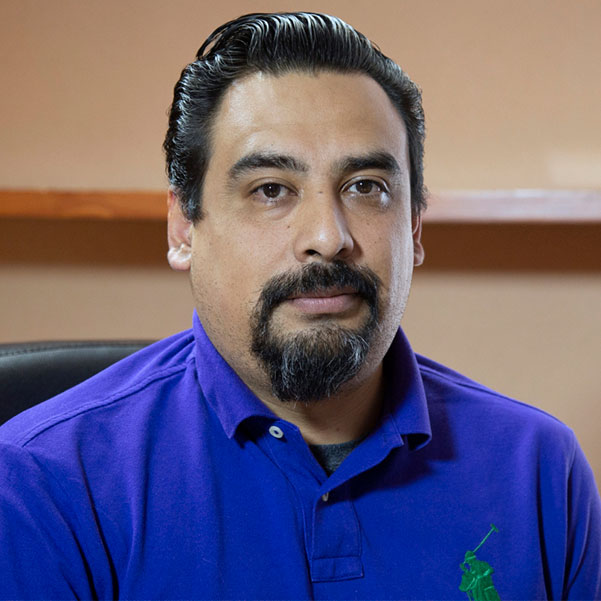 Hugo Jair Escalante
Holds a PhD in Computer Science from the National Institute of Astrophysics, Optics and Electronics located in Puebla, Mexico, where he is currently a full-time researcher. He previously worked as a full-time researcher in the Systems Engineering Postgraduate Program at FIME, at the Autonomous University of Nuevo León (UANL). Regular member of the Mexican Academy of Sciences of the Mexican Computer Association, and the Mexican Association for Natural Language Processing. Member of the National System of Researchers level II. Chair of Technical Committee 12 of the International Association on Pattern Recognition and Associate Editor of IEEE Transactions on Affective Computing. His main areas of study are artificial intelligence, machine learning, gesture recognition and speech recognition. In addition to artificial intelligence, it incorporates disciplines such as pattern recognition and natural language processing.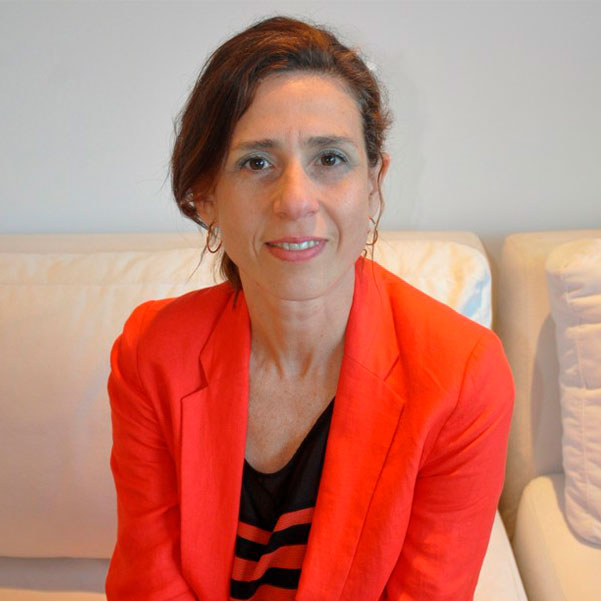 Paula Garnero
She holds a Bachelor's Degree in Economics and a Master's Degree in Economics of Science and Innovation. She has extensive experience in policy and Industry 4.0. She works as specialist consultant on Science, Technology and Innovation for the Institute for the Integration of Latin America and the Caribbean (INTAL) of the Inter-American Development Bank (IDB) and as an Advisor to the Government in Argentina and Latin America. She assisted the organizations in their innovation and digitalization processes. Member of global networks of Artificial Intelligence experts such as AI Connect of the Council of Americas and AIGO (Artificial Intelligence Governance) from OECD. She researches and publishes about technological change and its impact on production models and the occupational world of work. She is motivated by multidisciplinary and multicultural teams, and as a leader, she inspires and empowers people.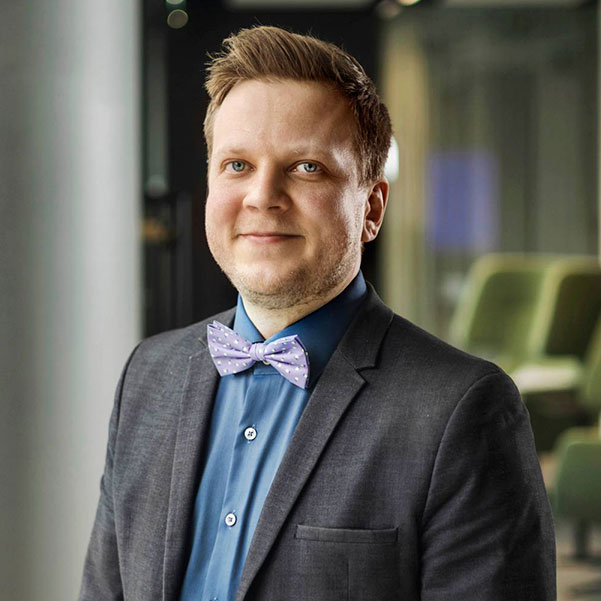 Niko Väänänen
Senior Advisor at the Planning Department in the Finnish Centre for Pensions (ETK). He is interested in sustainability, safety, and adequacy of social security. His work focused on country comparisons and international cooperation. He has previous work experience at the Ministry of Foreign Affairs and the European Commission. Former Chair of the Pension Committee of the European Insurance Platform (ESIP), 2018-2020, a strategic platform gathering over 50 national social security organizations in Europe.

Holds a Master's Degree in social policy and health economics. He has published different articles on national and European pension issues, and he is frequently invited to speak at conferences and seminars in Europe. Since November 2020, he participates in the SOCIEUX+ program of the European Commission as social security expert in Africa and Asia. Current co-author of a book on the Finnish pension system which will be published in English in the Autumn 2023.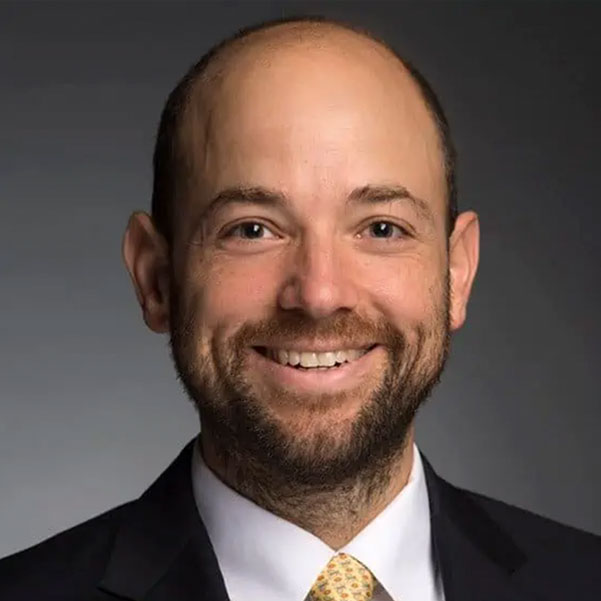 Carlos Ignacio Gutierrez
Researcher on Artificial intelligence (AI) policies at the Future of Life Institute. His work on AI governance focuses on two areas. First, the impact of the methods and application of this technology in hard law. Dr. Gutierrez has published a systematic review documenting the regulatory gaps generated by AI in the United States. Second, he examines the management of AI by designing effective and credible soft law programs. His recent contribution in this area is the publication of a global database of AI soft law programs. This publication compiles and analyses trends from more than 600 AI governance initiatives created by governments, nonprofit organizations, and the private sector.